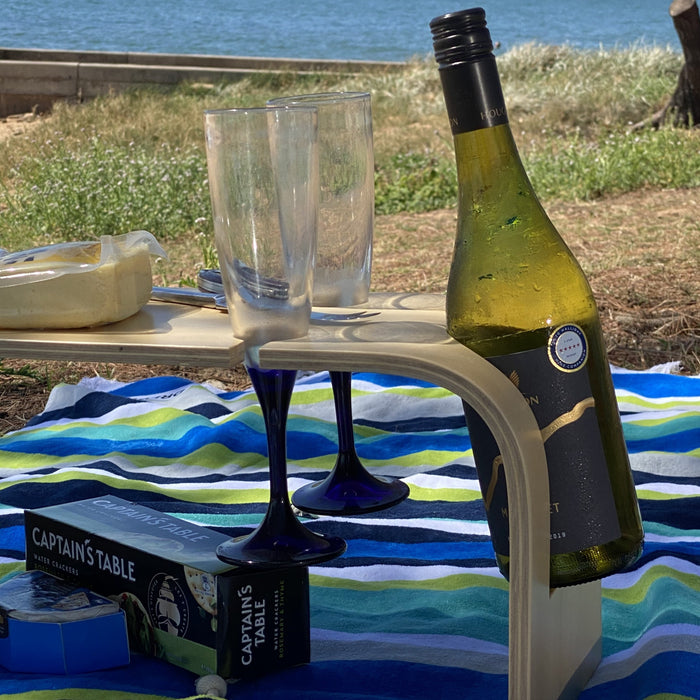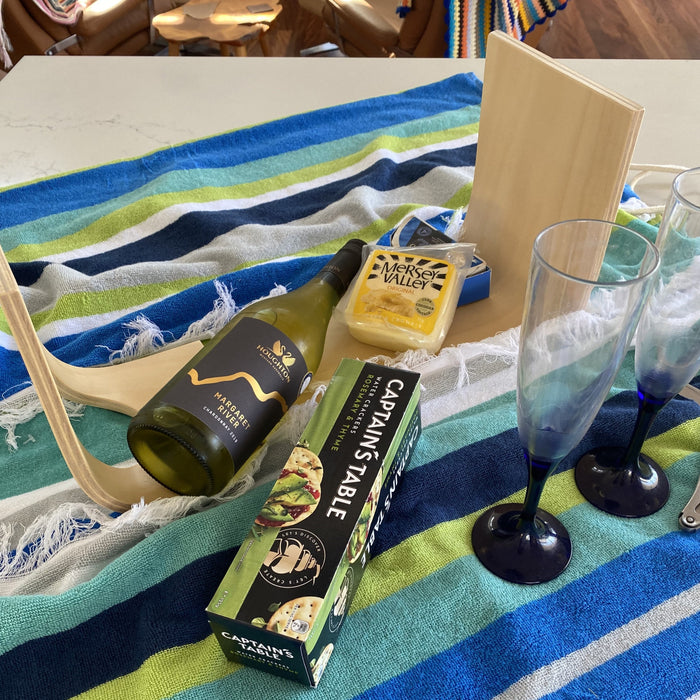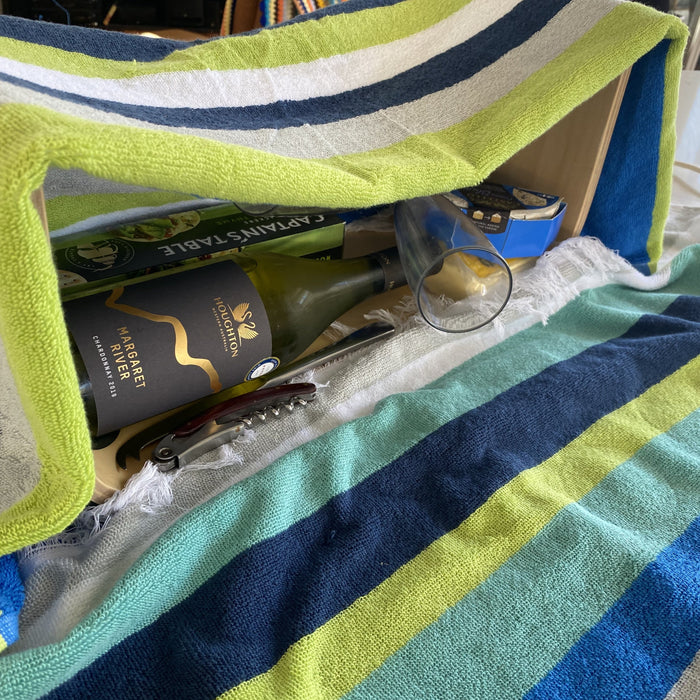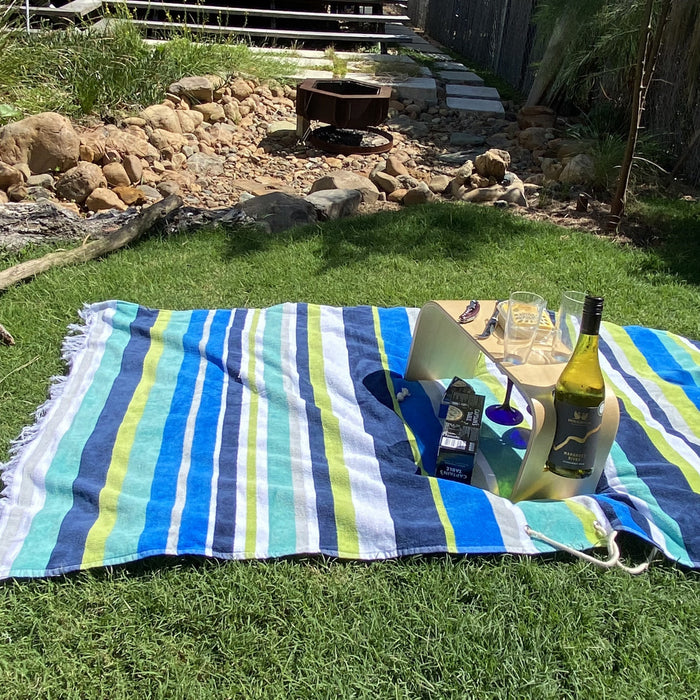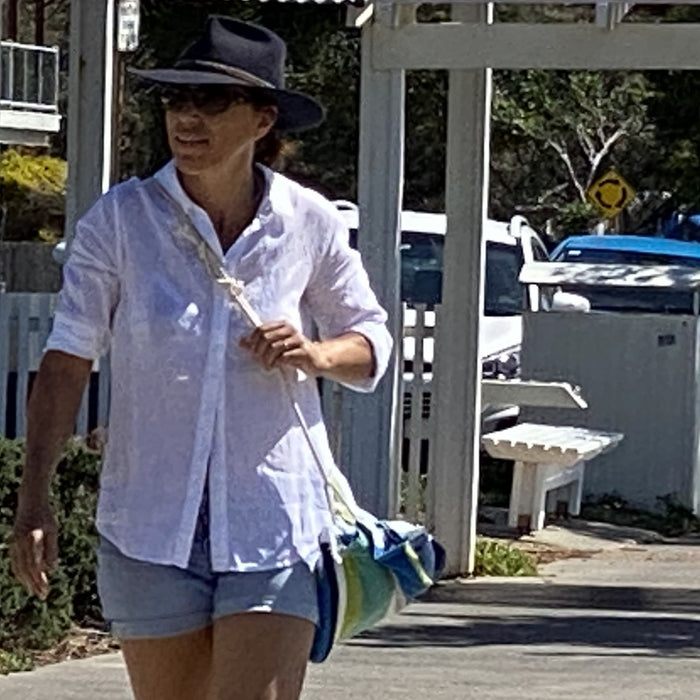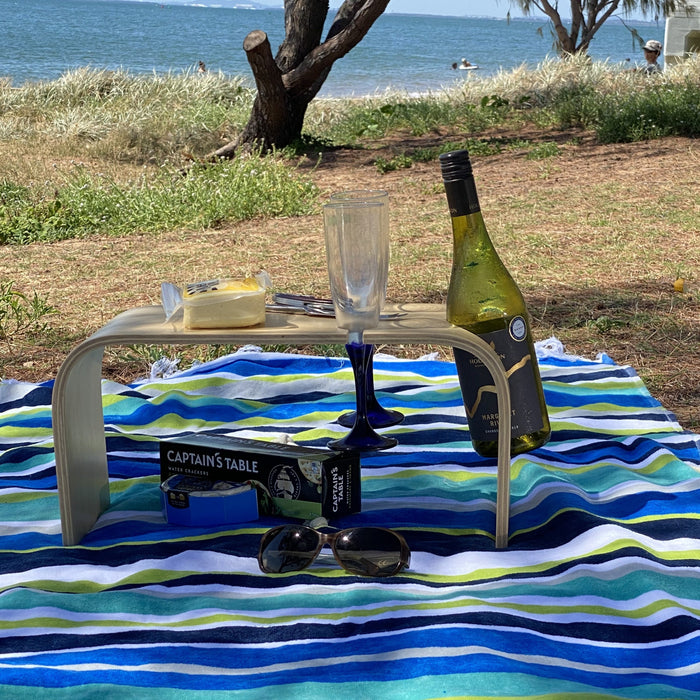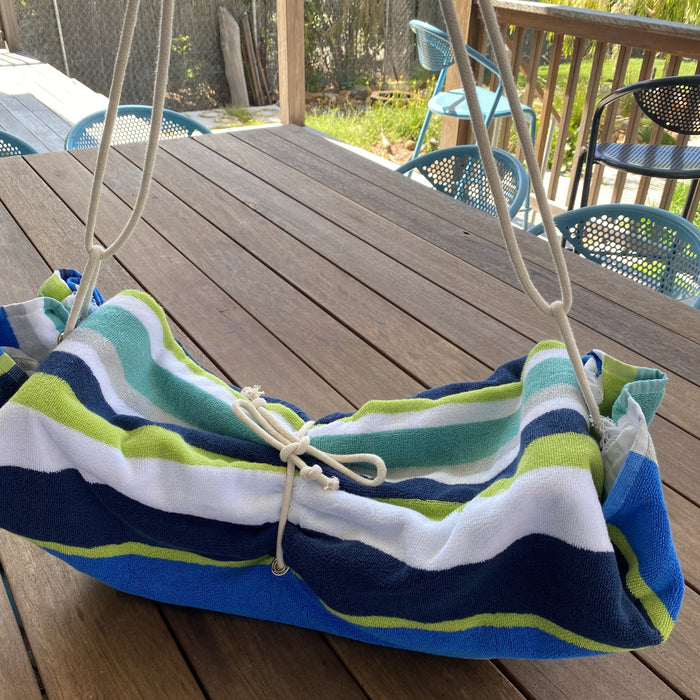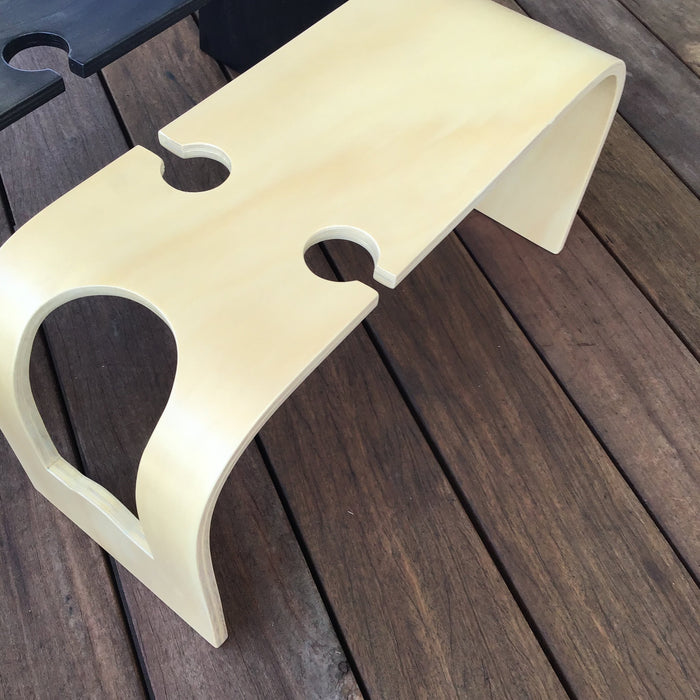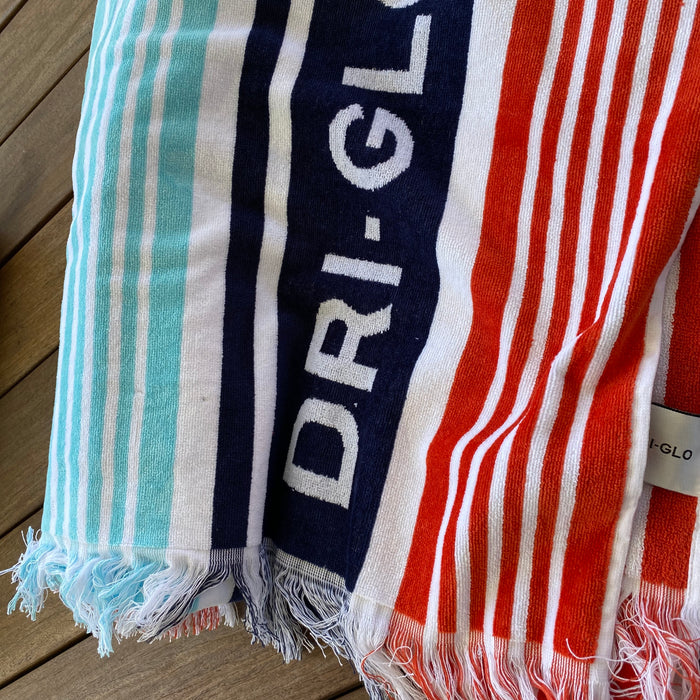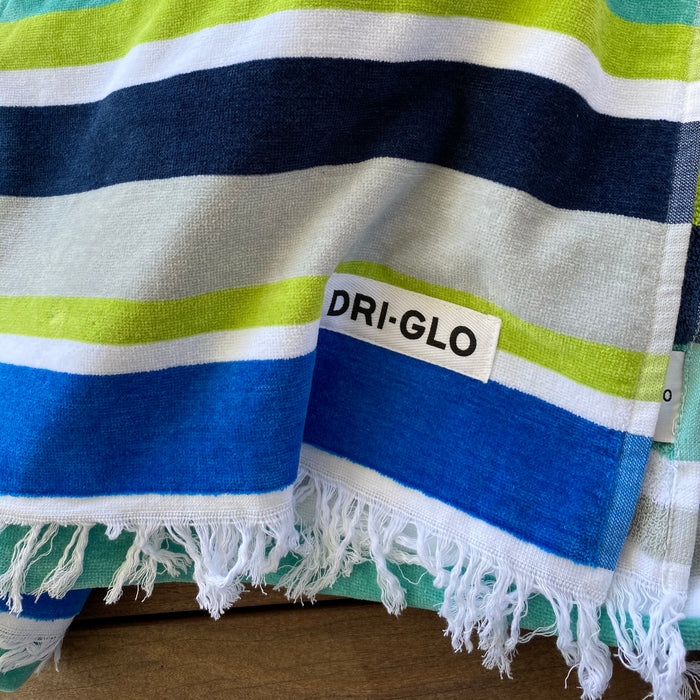 The Eastwood
by Designspace Commercial Furniture
The Eastwood mini wine table is manufactured in our Brisbane factory. The moulded plywoods are Queensland hoop pine or Tasmanian oak veneers sourced from sustainable managed Australian forests.  This commercial grade table is polished using a clear water-based lacquer.
Our clever little table is proudly Australian made and perfect for an afternoon at the beach or in the park. Add the beach swag, an iconic Dri-Glo beach towel fashioned into a convenient carry bag and picnic rug, for a clever gift and a convenient way to get your cheese and wine to your special occasion. 
Dimensions:
445mm L x 170mm W x 215mm H - 2kg including beach swag.